We welcome (and encourage) outside food in our tasting room!!!
We do not have our own kitchen... so please feel free to bring your own food, get take-out, or have food delivered while you enjoy our beer[s!]. Seattle is home to an impressively delicious variety of food. We are more than happy if you bring food with you to our tasting room to enjoy. Please don't hesitate to ask us about what we think pairs best with your food... we're happy to help and thrilled to have you here. Visit our Events Page upcoming Food Truck Schedule:
Listed below are links to the website and menus of our neighbors:
The Dish
BIG MARIO'S PIZZA
S & T HOOLIGANS
Cooking With Our habanero amber Beer…
Jason's HABANERO AMBER BRISKET
Ingredients: 1 fresh beef brisket (2-1/2 to 3 pounds), 1 teaspoon celery salt, 1/2 teaspoon pepper, 1/4 teaspoon salt, 1 large onion, sliced, 12-16oz Bad Jimmy's Habanero Amber beer, 2 teaspoons Worcestershire sauce, 2 tablespoons cornstarch,1/4 cup cold water
Directions: Cut brisket in half; rub with celery salt, pepper and salt. Place in a 3-qt. slow cooker. Top with onion. Combine beer and Worcestershire sauce; pour over meat. Cover and cook on low for 8-9 hours or until tender.
Remove brisket and keep warm. Strain cooking juices; transfer to a small saucepan. In a small bowl, combine cornstarch and water until smooth; stir into juices. Bring to a boil; cook and stir for 2 minutes or until thickened. Serve beef with pickles and baked beans.
Greg's BEER BATTERED FISH & CHIPS
For the Batter: 1 cup self-rising flour, 2 tablespoons rice flour, 1/4 teaspoon baking powder
For the Fish: 4 (6 ounce) cod fillets, fully thawed if frozen, 2 tablespoons rice flour, or as needed, salt to taste, 12-16oz Habanero Amber, vegetable oil for frying
Directions: Whisk self-rising flour, rice flour, and baking powder together in a bowl. Freeze until ready to use. Pat fish as dry as possible. Cut pieces lengthwise to get eight 1-inch thick strips. Place rice flour on a plate and season with salt. Dust fish lightly with the mixture and shake off excess. Cover a plate with crinkled foil to make a quick drying rack; place fish on top. Heat oil in a deep-fryer to 375 degrees F (190 degrees C). Pour beer into the flour mixture and whisk, adding more as needed, until batter is the consistency of thick pancake batter. Dip fish pieces into the batter to coat; lift out and let excess drip off. Fry fish in batches until golden brown, dunking occasionally if needed, 3 to 4 minutes. Drain on paper towels. Serve immediately with fries, slaw and garlic aioli.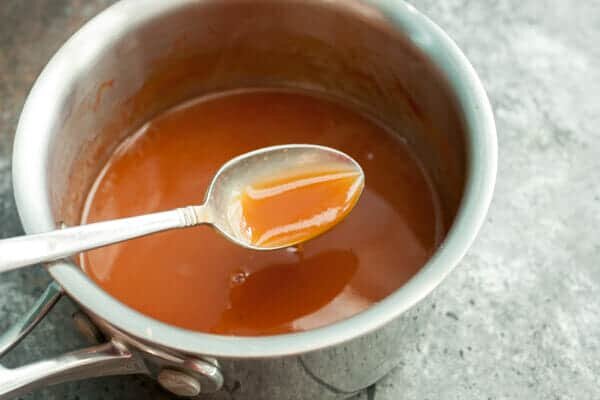 Seth's HABANERO AMBER BBQ SAUCE
Ingredients: 1 Cup Habanero Amber, 1 Tbs olive oil, 1/3 Cup onion, finely chopped, 2 Tbs garlic, minced, 2 Cup ketchup, 2 Tbs Worcestershire Sauce, 2 Tbs honey dijon mustard, 1 Tbs honey or molasses, 1 Tbs brown sugar, 1/2 tsp salt, 1/2 tsp pepper
Directions:In a pot over med-high heat, mix oil, garlic and onion, cook about 4 minutes. Then add Worcestershire sauce, beer, ketchup, honey Dijon, molasses, brown sugar, salt, pepper and hot sauce. Simmer for 30 minutes uncovered. Combine this with Jason's Brisket Recipe and spice up your life :)
Ingredients: 3 shallots, diced, Olive oil, as needed, 4 cloves garlic, minced, 2 lbs total weight, mixed ground beef, pork and veal, 4 heaping tablespoons mayonnaise, 2 eggs, beaten- A few squirts of Worcestershire sauce, A handful of chopped parsley, Ground cayenne pepper, to taste, Salt and pepper, to taste
FOR THE SAUCE: 2 (12-oz.) bottles Hein chili sauce, 12oz. Habanero Amber, A few squirts of Worcestershire sauce, Ground cayenne pepper or your favorite hot sauce, to taste, 2 tablespoons brown sugar (optional)
Directions: Sauté the shallots in the olive oil until soft. Add the garlic and sauté less than a minute. Add the shallot/garlic mixture and the remaining oil from the pan to the meat. Mix all of the ingredients for the meatballs and form into balls of desired size.
In a large, heavy bottomed Dutch oven, brown the meatballs in olive oil in batches. After the last batch, remove the meatballs and drain the fat from the pot. Add the chili sauce and use it to deglaze the bottom of the pot, scraping off the brown bits with a wooden spoon. Add the remaining ingredients for the sauce. The chili sauce is already somewhat sweet but if you prefer it sweeter add the sugar. Cover the pot and simmer the meatballs on a low temperature as evidenced by bubbles gently breaking the surface, for one hour. Serve them as is, over noodles, or make a sandwich on a hoagie roll.